Hong Kong Dating & Relationship Coach – Valentina Tudose
Wondering What A Relationship Coach Can Do For you?
Are You Single & Ready For Lasting Love?
Are You & Your Partner The Perfect Match?
Are You Struggling To Get Over Your Ex?
Welcome! 
I am Valentina, your Certified Dating and Relationship Coach or, if you like, your very own Personal Trainer for your Heart.
Happy Ever After is a platform where you can learn everything you need to know about Dating, Relationships and Self-Love and bring more success and happiness to your love life
I became a Hong Kong Relationship Coach at a time when, I myself, was looking for guidance on how to have more meaning and purpose in my life. I was successful at work, good at my job, in a long happy relationship, and still, I felt something was missing.
Almost by accident, I realized I felt most alive when I could help people around me have happier, more positive, and connected relationships. With others and most importantly, with themselves. Many of them really didn't know where to start or who to ask for help.
Over the past 9 years, I've worked with many people in Hong Kong who, just like yourself, were looking for love, healing from a broken heart or trying to get the spark back into their relationship. What they all had in common was they felt powerless to make the changes that would bring them the happiness they craved.
They were lacking the power to say NO to the things they didn't want so they could say a resounding YES to the things that really made them happy.
I learned this power comes from clarity and confidence, from knowing that you fully deserve to have everything you ever dreamed of.
And I am here to help you get that!
For me, life is all about relationships and relationships are all about choices! Choosing your path, your purpose and your partner doesn't come naturally in a world where women are taught they have to wait to be chosen!
So yeah, I'm passionate about helping my clients take charge of all areas of their life. Owning and creating their own path. I support them to find the strength to claim their rightful place in the world! I help them discover their POWER!
So this is all about YOU!
Whatever you're going through right now (which is probably the reason you are reading this), whatever situation is making you feel helpless and lost, I want to reassure you… you don't have to do it alone! I know how much easier things can be when there is someone who can support us in our time of need and that is why I'm here.
I know each person's story is different, therefore, I look for ways to help you solve your individual problem.
I'm passionate about relationships and I'm here no matter how tough things may seem, giving you the strength and tools to keep going while learning the lessons from each experience. I'm here to help you find that power. To step out of pain, guilt or shame, and truly become the fearless Queen you were born to be!
People who get great results from working with me are those who are open to making changes, exploring possibilities, and pushing their own limits. Going far out of their comfort zone.
If you're one of them and your goal is to enhance your personal life by understanding the difference between what you want and what you need, I've got just the thing for you: a structured plan guaranteed to help you reach that goal and literally transform your life in the shortest time possible.
Are you ready to become the Queen you were born to be? Select the program that's right for you and let's talk!
Single in HK? Don't settle for a Hong Kong dating agency or matchmaker service. Get a love coach!
Hong Kong Couples therapy or marriage counselling, can only take you so far. Let me be your relationship coach!
Break up recovery coaching in Hong Kong. Heal your broken heart without relationship counselling or therapy.
At the moment I have three signature relationship coaching programs, depending on your current relational circumstances and situation.
If you are currently single, and looking for the love of your life, then my singles coaching program is perfect for you. Having helped countless singles across all walks of life go from single, to flourishing in a healthy and loving relationship, "Find the Love of your Life" is regarded as the best singles coaching in Hong Kong.
For those who are already in a relationship, my couples coaching program is perfect for you. Couples Coaching is for couples who want to take their relationship to the next level and is perfect for those dating, living together, engaged or married. This is not couples therapy, couple counselling or marriage counselling. This is simply the best couples coaching in Hong Kong.
My last signature coaching program is for those looking to move on from a break up. "Get Over Your Ex Now" is designed to help you recover from heartbreak, and get back into the game and move towards relationship success. I believe you can have a wonderful relationship in the future, and this unique program will help you heal and recover and get back on track. Get over your Ex today, with the best break up recovery coaching in Hong Kong.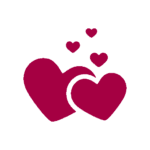 I was struggling with letting go of a relationship and negative experiences from my past, and wanted to know and love myself better.  I am a much happier person and I really enjoy my dating life.
C.C.| Hong Kong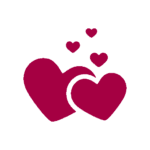 Valentina has been integral to not only holding me together during one of the most complicated and heart-rendering times of my life but enabled me to greatly improve my life, my relationships and my vision for my future. 
K.R.G – Hong Kong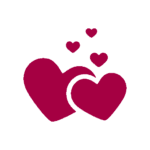 I needed to make a very important decision about where my life was going and I felt completely powerless. Valentina helped me discover confidence I didn't even know I had! I was able to find the courage to make decisions and communicate them to people around me in a way that changed my life.
L.A. | United Arab Emirates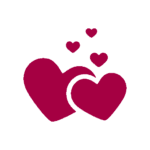 "Valentina's coaching is direct and caring and we felt she was fully invested into helping us find the best answers to improve our relationship. Working with her has been insightful, rewarding and invaluable to the health of our partnership. We have overcome the majority of our issues by changing our communication style and learning how to resolve ongoing conflicts'.
J. & R. | Hong Kong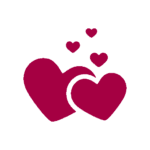 I met Valentina during one of the most difficult periods of my life. She supported, listened and guided me in the best way possible. Not only did she help me rebuild my life, I came out the other end more confident, sure of myself and happier than I've ever been. She was definitely my guardian angel when I didn't even know I needed one.
K.B. | Hong Kong
I was prompted to seek help because life as a single man was becoming too much of a habit that needed to be shaken up. I was struggling to find the right person but now I am happy to say I am ready to meet the woman of my dreams. After working with Valentina, I feel much more attuned to what I'm looking for and much more confident about seeking her out.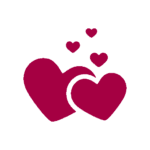 A. Q. | Chiang Mai, Thailand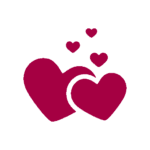 Valentina is a wonderful relationship coach: understanding, gives honest and practical advice, with great expertise and experience. I started seeing her going through a period of self-doubt, even just after one or two appointments, I feel better and know my "real self".  
Y.A | Hong Kong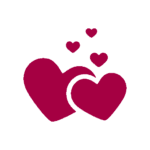 I had hit a wall in my long-distance relationship of several years. My partner and I tried relationship coaching for the first time with Valentina. I was extremely nervous but she was amazing! She not only put my nerves at ease but also helped me reach clarity in my relationship. It brought a breakthrough in communication between my partner and me. I wish I worked with her sooner!
D.G. | New York City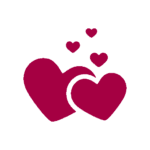 Valentina is insightful and experienced when it comes to understanding and interpreting our most treasured relationships. Although very successful in my work and outer life, I was so lonely and didn't know how to break out of the cycle.  Valentina gave me useful tools to work with and a renewed perspective on how to view myself, significant others and our place in the world.
M.Y. | Toronto, Canada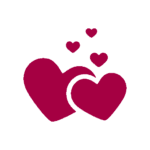 I had no idea what to expect from relationship coaching but it was definitely worth it. My husband and I discovered things we needed to remind ourselves of, as well there were some complete surprises. Sometimes it was like opening a can of worms…  a good opportunity to make time to ensure we are more than ever on the same page. 
R. & J. |Hong Kong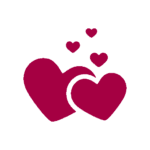 My husband and I were very bad at dealing with conflicts so we've reached out to a marriage counselor to help us solve this problem. That experience cannot compare to what we have learned with Valentina. Her coaching method was practical and effective. The tailored communication tools she introduced to us helped focus on the solution rather than the problem, which has been very effective in resolving arguments. 
D. & J. | Hong Kong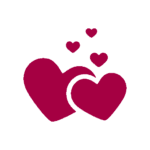 Working with Valentina, I was reminded of the importance of taking my power back when dating, putting myself first and learning to be detached because what is meant to happen, will. It all sounds pretty cliché, but it works! It has helped me mentally to step back and enjoy me! Thanks, Valentina, you're fantastic at what you do!
K.C. – Hong Kong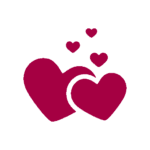 Until I met Valentina, I had not realized I was twisting myself into a pretzel to "make relationships work" and then ended up feeling deprived, depleted and just bankrupt. By helping me clarify my needs and requirements, she enabled me to tune in to a better outlook on life. As a result of this invaluable lesson, I was able to find my soul mate and I am excited to be planning our wedding and our new life together.
B.W. | New York City, USA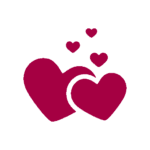 I was dating 2 men and didn't know how to choose between them. Valentina helped me discover my dealbreakers and needs, understand myself better and determine which one was my ideal partner. She also helped when I got lost and guided me to see things in different ways. I am now planning my wedding with my chosen partner.
M.P. Hong Kong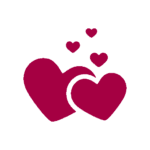 I have had many breakthroughs due to Valentina's determination to guide me to find my own answers.  I love the way she gently persists and keeps me on track, and at the same time knows how to make me feel safe and accepted. She didn't just encourage me, but personally saw to it that I followed up on a very difficult assignment while she waited on the line with me until I accomplished it.
Judith H | Brisbane, Australia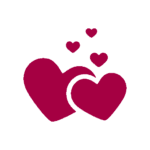 Valentina is a star! My husband and I have been meeting with her for a few months now and her insight, exercises and emotional guidance have helped us become an even stronger team then we thought ever possible. We leave her after every meeting with renewed energy in our relationship and look forward to the future together and all the exciting things we have planned.
J. S. | Hong Kong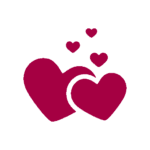 I haven't been in a relationship since my separation from my ex-husband years ago and was the victim of a romance scam so trust was a big issue for me. After working with Valentina, I can see a significant change in my attitude to life: I learned to prioritize my interests, overcome some of my limiting believes and continue to work on others with a much more hopeful outlook.
V.C. | Hong Kong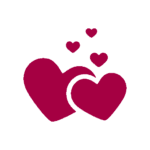 Valentina, you are phenomenal!   The way you provide your neutral perspective on issues and always keep the best interest of your client in mind makes your more than just dating coach, this is what friends do for each other.   It's easy to feel lost when one is in distress, but how you dissect the problem from different angles has helped me to see other available options. I can't stress enough how relieved I am after meeting with you!   You ROCK!!
K.C. Hong Kong 
Relationship Coaching
Love Life Coaching by Hong Kong's Dating and Relationship Expert
Relationship Courses
Online Courses by Hong Kong's Dating and Relationship Expert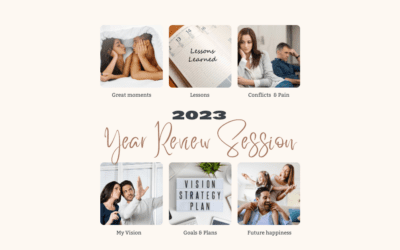 The number 1 reason people feel frustrated in relationships is not feeling prioritized, so even when external circumstances place high demands on your time, think of the little things that show you care.  A kiss, a hug or a thoughtful gesture that saves your partner time or alleviates stress can make a world of difference.