Meet Valentina Tudose.
Hong Kong's Romance & Intimacy Coach.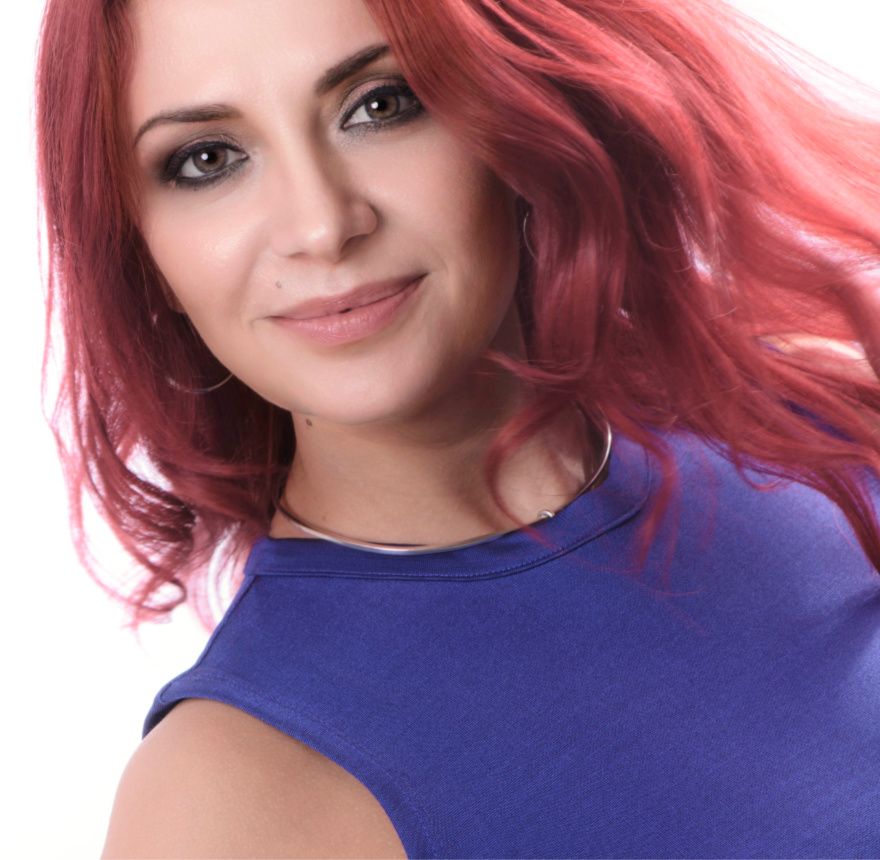 Relationship Readiness Quiz
Are you ready for lasting love? Find out now!
When people ask me how I became a relationship coach I usually say 'I googled it'. They take it as a joke, but it is the absolute truth.
I discovered coaching at a time in my life when I was looking for meaning and purpose. I realised I felt most alive when I could help women I knew have happier, more connected relationships. Whether it was single friends struggling with modern dating or couples on endless dry spells, I was able to use my own personal experience and all the lessons I've learned to help them find happiness and peace.
My story with relationships is very much that of many women I know.
Powerless!  Waiting to be chosen!
Like most people, I didn't grow up in the perfect family. My parents did their best and taught me a lot, but they didn't encourage me to explore my sexual identity as a teenager, focusing my attention on school and the usual 'stay away from boys, they are a distraction'. Their own relationship was not a perfect case study of how to resolve conflicts and share your feelings, so many of my own struggles as an adult can be traced all the way back there.
As a result, I didn't really date as a teen and for my first relationship to happen I actually needed to move to another country. Once that happened, I started to make up for lost time but still I didn't really think I deserved love.  To start with, I was very guarded in my interactions with men because I was afraid of being hurt. I said to myself, "If I don't open my heart to people and show my feelings, they will not be able to hurt me."
Yes, I did think that love hurts because I was seeing it all around me.
I was lucky to meet several wonderful people who taught me about love, intimacy and vulnerability, and helped me break down this barrier. It took a few heartbreaks, walking away from relationships and ultimately losing the love of my life for me to actually understand what true love really was.
These relationships – the happiness and the pain they brought me – also helped me discover who I really was! My strength, my independence, my self-worth, what makes me special and real! Gave me the power to be myself. Without judgement, without apologies.
I discovered my Inner Queen!
In time, I learned the most important lesson of all: how to love without conditions and expectations. I discovered my goal was to experience unconditional love.
In the process, I became fascinated by the mystery of love. How love has such an impact on everything we do. How it can uplift us and make us feel on top of the world only for it to bring us down 5 minutes later. How everyone you meet is looking for it, but it doesn't mean they know where to find it.
It became very clear to me that everyone was looking for love but very few people actually knew how to make it fun – and more importantly how to make it last. And even fewer people felt they had the power to make it happen! 
Something was missing.
I decided to go on a search. Looking for a solution to all these people's struggles, One day, the answer was right in front of me.
Coaching women to reveal their Inner Queen, to find the strength to live their life according to their own needs and vision became my Life Purpose.
I made it my mission to become the real Queen Maker. To be there for you no matter how far you had to look. To help you find Her!
So far, I've met The Iron Queen, The Queen of Lonely Hearts, The Dancing Queen… and so many more! Their stories, their power, their grit amaze me every day and gives me the strength to keep going. Always there to support them!
So let me help you find yours! Discover how your strong and powerful Inner Queen can lead you to create your very own Happy Ever After, whatever that might look like! 
1 to 1 Dating & Relationship Coaching & Courses for Hong Kong Singles or Couples